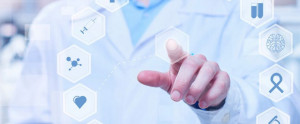 On 25 June 2019, a workshop entitled " Pharmacovigilance: common assessment tools and Promoter responsibility" will be held at University Polyclinic "Agostino Gemelli" in Rome.
Dr. Mariagrazia Felisi, Clinical Research Director at Consorzio per Valutazioni Biologiche e Farmacologiche (CVBF) will be one of the relator of the training event that will provide an update on the current pharmacovigilance legal obligations in the field of clinical research and networking moment with professionals of the sectors, in order to share the common tools available to properly assess the Pharmacovigilance (PV) activities. The workshop will foresee the following sessions:
Regulatory overview and required documentation
Management of reports in Eudravigilance
The company experience: from the interventional studies to the requirements for the observational studies
Experience in no-profit studies
Practical exercise: building a pharmacovigilance estimate
The workshop is addressed to all the professional figures operating in clinical research field, in particular Senior CRAs, Clinical Team Leaders, Lead CRAs and Clinical Project Managers, researchers.
The workshop is organised by AICRO (Associazione Italiana Contract Research Organization) within its institutional aims to promote high quality standard clinical trials as well as to provide training for the professionals involved in the clinical research.
More information about the workshop and the registration process, click here.