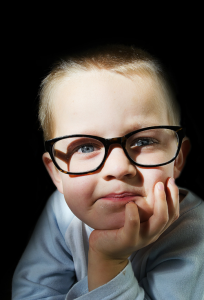 The European Medicines Agency (EMA) released an Expert Group Recommendation on the content of Lay Summaries of clinical study results from commercial and non-commercial sponsors. The upcoming Clinical Trial Regulation, in fact, requires the development and dissemination of Lay Summaries of clinical study results from commercial and non-commercial sponsors. However, there is no guidance for all types of sponsors on how best to handle the development process of Lay Summaries and how best to ensure reliable dissemination so that the ultimate goals can be achieved: increase of clinical research transparency, patients' and public's understanding of clinical research as well as feedback to study participants about the results of their study. For this reason a group of 60 participants from EU and US pharmaceutical companies, CROs, academic institutions, patient organisations, and not-for-profit organisations under the leadership of The European Forum for Good Clinical Practice (EFGCP) and The European Federation of Pharmaceutical Industries and Associations (EFPIA) has created the "Roadmap Initiative to Good Lay Summary Practices" with the aim to develop a pragmatic, broadly accepted framework for Lay Summary development, content and dissemination. For this purpose, 6 different Task Forces were created:
Task Force 1: Principles and processes of Lay Summary implementation beyond existing guidances
Task Force 2: Competencies required for development and translation of Lay Summaries
Task Force 3: Lay Summary dissemination within and beyond the EMA Portal and EUDAMED
Task Force 4: The issues of Lay Summary creation, translation and dissemination funding, particularly for academia and SMEs
Task Force 5: Suitable technology to reach patients, the health-interested public and healthcare professionals
Task Force 6: Paediatric Trials Lay Summaries
Consorzio per Valutazioni Biologiche e Farmacologiche took part in the group, especially contributing to the Task Force 6.
Currently, a Public Consultation is open to collect specific comments and suggestions on the document. It is possible to send them via the form in WORD format to [email protected] by 14 September 2020.
More information is available here.