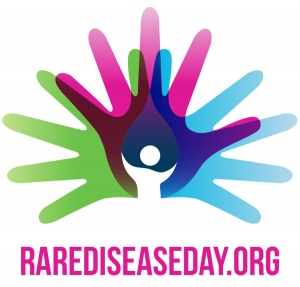 Imagine going to your doctor only to be told that they don't know what is happening to your body, that they don't know what your disease is. Imagine that they can diagnose your disease but tell you that there is no cure or even treatment available. Or that the treatment available is not fully effective but just the best possible option.
Imagine what it would be like to live without answers to your most basic questions.
This is the reality for many rare disease patients. Research can lead to the identification of previously unknown diseases and can increase understanding of diseases. It can enable doctors to give a correct diagnosis and provides information to patients about their disease. It can lead to the development of new innovative treatments and in some cases a cure.
Research is key to bring hope to the millions of people living with a rare disease across the world and their families and is crucial to providing patients with the answers and solutions they need, whether it's a treatment, cure or improved care.
28 February 2017 marks the tenth international Rare Disease Day coordinated by EURORDIS. A call to solidarity and to the acknowledgement of rare diseases as a real problem, not to be dismissed under the veil of indifference. This year Rare Disease Day 2017 theme is research with the slogan 'With research, possibilities are limitless'.
Rare Disease Day 2017 is therefore an opportunity to call upon researchers, universities, students, companies, policy makers and clinicians to do more research and to make them aware of the importance of research for the rare disease community. It is also an opportunity to recognise the crucial role that patients play in research.
CVBF welcomes this initiative by becoming a friend of Rare Disease Day and showing its support on its official website. We proudly join the "Rare Disease Day" manifesto and dedicate all our efforts to improve the healthcare system, also to search, test and provide better treatment and a better handling of these rare diseases.
In this context, we are setting up a Young Person Advisory Group (YPAG), to involve young people in the design of pediatric studies and in the preparation of consent/assent forms, in order to improve their knowledge on the topics of paediatric research and promote the empowerment of paediatric patients involved in clinical trials.
For more information, please visit the official Rare Disease Day website.