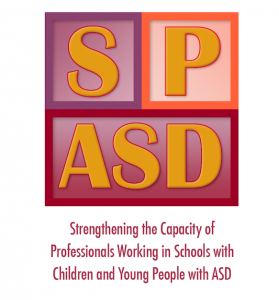 On 24 September 2018, the partners of SPASD (Strengthening the Capacity of Professionals Working in Schools with Children and Young People with Autism Spectrum Disorder) project, met at the University Hospital Policlinico of Bari for an update on the progress of the project and to define the next steps.
The coordinator of the project, Romanian Angel Appeal Foundation (RAA), along with the partners Synapsis Foundation Polonia, Universitatea Babes-Boyai (UBB), the Universitair Medisch Centrum of Groningen (UMCG) and Consorzio per Valutazioni Biologiche e Farmacologiche (CVBF), since 2017 have collaborated to the project aimed to strengthen the teacher's knowledge and skills in conducting inclusive classrooms and dealing with complex classroom realities. The project proposes a set of activities that respond to the following objectives:
1) strengthen the knowledge and skills of conducting inclusive classrooms and dealing with complex classroom realities for 800 teachers from mainstream schools in 4 countries through e-learning;
2) support teachers from 12 schools in acquiring/improving the use of ICT (Information and Communications Technology), in teaching ASD children;
3) improving access of teachers to high quality learning through a set of 4 original e-learning materials disseminated towards over 120 local and national school authorities.
The project foresees the delivery of four e-learning modules dedicated to school teachers who have to manage students with ASD. The meeting has been the occasion to provide an update on the courses availability in each language and clarify some technical aspects of the online platform delivering the courses.
Additional information is available here.