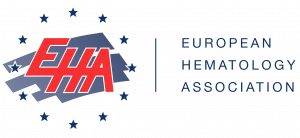 On 13-16 June 2019, the 24th European Hematology Association Congress took place in Amsterdam and brought together more than 12000 haematology professionals from around the world. During the meeting, the preliminary results of the DEEP-2 study have been presented by the principal investigator of the study Prof. Antonis Kattamis, from the Department of Pediatrics, National and Kapodistriam University of Athens. DEEP-2 is a multicentre, randomized, non-inferiority trial comparing the efficacy of deferiprone (DFP) in paediatric patients affected by transfusion-dependent hemoglobinopathies. The trial is one of the studies foreseen within the framework of DEEP (DEferiprone Evaluation in Paediatrics),  a 6-year European project funded by the European Union's 7th Framework Programme for Research and Technological Development, coordinated by Consorzio per Valutazioni Biologiche e Farmacologiche and aimed to study the efficacy and safety of deferiprone (the first oral iron chelators developed in Europe) in children affected by β-thalaessemia major and other transfusion dependent haemoglobinopathies. DEEP-2 trial provided evidence to support the use of DFP in paediatric patients as presented at the European Hematology Association Congress, that was the occasion to share the last outcomes in terms of the diagnosis and management of patients with haematological disorders, as well as of the cutting edge basic, translational and clinical research.
The extensive congress program included over 400 sessions of invited presentations, abstract presentations and sponsored sessions from EHA's industry partners.
If you want more information, have a look at the Congress report by clicking here.