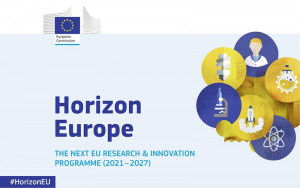 On 7th June 2018, the European Commission presented the package of formal proposals for the next Research and Innovation Framework Program (FP9), thus officially opening the legislative path that will lead to the approval of Horizon Europe, the next €100 billion research and innovation programme that will succeed Horizon 2020.
Horizon Europe – will be built on the achievements and success of the previous research and innovation programme Horizon 2020 and keep the EU at the forefront of global research and innovation. Horizon Europe is the most ambitious research and innovation programme ever.
In July, negotiations relating to the proposal will start, where the Government Offices will represent Sweden.
The planned programme is structured around three pillars: open science, global challenges and industrial competitiveness, and open innovation. The first pillar includes funding for fundamental research and grants for research mobility and infrastructure. The second pillar groups research into five clusters: health; inclusive and secure society; digital and industry; climate, energy and mobility; and food and natural resources. The third pillar is designed to enhance Europe's innovation output.
There is also money set aside to strengthen Europe's research base as a whole, including a doubling of funds designed to help Member States make the most of their national research and innovation potential, and by taking measures to reform and enhance the European research and innovation system.
The plans for Horizon Europe contain a lot of continuity with Horizon 2020 but also some new elements such as the establishment of a European Innovation Council to promote innovation and the introduction of mission-oriented research.
Further information is available here.