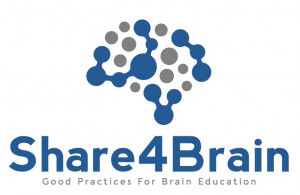 The Share4Brain Project meeting was held on 23-24 of September 2021 at Amarilla hotel in Athens, Greece. Greek policymakers such as MEP Stelios Kymporopoulos, the member of the Hellenic Parliament Mrs Marietta Gianakou, and the mayor of the city of Vouliagmeni Mr Grigoris Konstantellos endorsed the Athens meeting.
Partners from Belgium (Belgian Brain Council), Greece (Greek Carers Network EPIONI and National and Kapodistrian University of Athens), Italy (CVBF), Serbia (Serbian Brain Council), and Spain (Spanish Brain Council) shared good practices on brain research and brain awareness. They exchanged perspectives on effective advocacy strategies and learned how to engage with decision-makers at a national and EU level. Share4Brain project will last until the end of May 2022.
The organisers of the meeting in Athens chose to have joint sessions with partners from the European programs SESYCARE, linking Partners, and the Belgian Triathlon program implemented by institutions such as KU Leuven. This event of a total of 40 participants from different EU countries and Turkey resulted in the dissemination of the three projects and the creation of conditions for new synergies.
The Share4Brain is an Erasmus+ project that unites patients, brain researchers, scientists, clinicians, and family carers at a national level. CVBF is involved in the implementation of training activities and sharing of good practices through workshops and translational meetings.