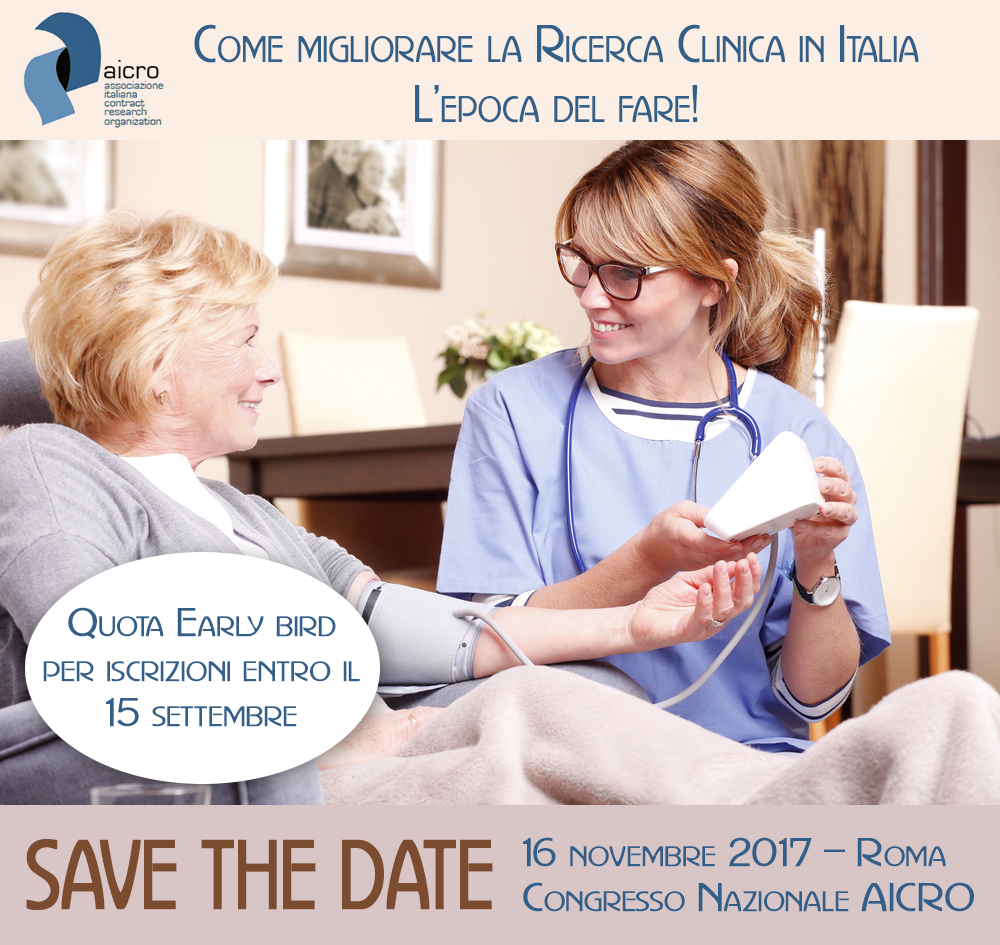 Also this year, AICRO organises the National Congress dedicated to clinical research, now at its fifth edition.
The conference titled "How to Improve Clinical Research in Italy. The Epoch of Doing ", will be held on November 16, 2017 at Spazio Eventi Fontana di Trevi in Rome.
The conference will be focussed on several issues affecting clinical research and will be the occasion to discuss current issues on the evolution of clinical trials in Europe and Italy and will be attended by representatives of the world of clinical research.
A Early Bird Rate of Euro 180.00 + 22% VAT is due for registration received by September 15th 2017.
The event will be sponsored, also this year, by the Teddy Network, co-ordinated by CVBF, which recognizes and shares the theme of clinical research among its institutional goals.
For more information about the event: [email protected] (Laura Fumagalli)