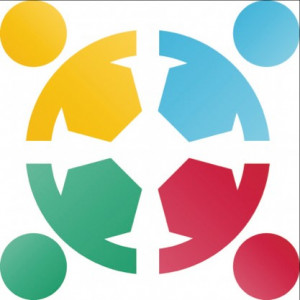 We are very pleased to announce that Consorzio per Valutazioni Biologiche e Farmacologiche (CVBF) will participate as Partner in the new Co-fund action, the European Joint Programme on Rare Diseases (EJP RD). The main objective of the programme is to create a research and innovation pipeline "from bench to bedside" ensuring rapid translation of research results into clinical applications and uptake in healthcare for the benefit of patients.
In addition, the programme is aimed to improve integration, efficacy, production and social impact of research on rare diseases through the development and promotion of sharing of research and clinical data, materials, processes, knowledge and know-how, and through an efficient model of financial support for research on rare diseases. The number of participating countries is 28 including 23 EU Member States, 3 Associated Countries (Switzerland, Israel, Turkey) and 2 non-EU Countries (Australia, Canada). So far, 112 letters of intent have been received from 25 countries. Moreover, 24 ERNs (European Reference Networks), 31 international organisations (e.g. Research Infrastructures, EURORDIS) and 3 charities have been also involved in the project.
The programme is divided into four Pillars: Research Collaborative Funding, Coordinated Access to data and services, Capacity Building and empowerment, Accelerating the translation of high potential projects. Moreover, the following transversal activities are foreseen by the programme: Integrative Research Strategy, Communication, Sustainability, Ethical, legal, regulatory and IPR issues.
The project will see the participation of CVBF in particular in the work package 19 that will support the Rare Diseases (RD) community to more effectively translate high quality research into high impact interventions for the RD patient community, by creating a bridge between basic research and medical innovation, otherwise known as the "bench to bed-side" approach. CVBF will support the project activities aimed to improve efficiency and outcomes of translational research, and develop novel funding concept to reduce the 'valley of death' funding gap.
CVBF will contribute to these activities bringing its paediatric expertise that will be further strengthened thanks to its Partners participating to EPTRI (European Paediatric Translational Research Infrastructure), an EU-funded project coordinated by CVBF with the aim to enhance technology-driven paediatric research in drug discovery and early development phases to be translated into clinical research and paediatric use of medicines. CVBF will represent a trait d'union between the two projects, with the aim to strengthen the expertise and share the information.
Moreover, CVBF will be involved in the evaluation of the quality of the EJP RD activities and the achievement of the expected project goals within the Coordination and Management Work Package.